Our Firm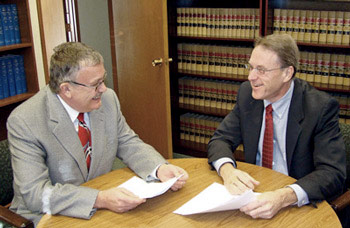 In 2001, Phil Talmadge, a veteran attorney and former Washington State Supreme Court Justice, founded the Talmadge Law Group, a private firm based in Tukwila, Washington and focused on appellate law.
Five years later, Talmadge was joined by his former colleague Thomas Fitzpatrick and they formed Talmadge/Fitzpatrick, with Talmadge focusing on appellate law and Fitzpatrick concentrating on professional responsibility, municipal law, land use, and litigation.
See our Practice Areas.